Training for the Private Sector and Municipalities
Building Strong Leaders in Missouri's Business Community
United We Stand
To aid and enhance the productivity and economic growth of Missouri businesses and public entities, the Center for Management and Professional Development within the State Division of Personnel is ready to help private sector businesses and government entities cultivate and enhance the management skills of their current and potential leaders through the delivery of innovative, participant-centered training programs.
Our programs establish a foundation for long-term business success through the development of skilled supervisors, managers and team leaders who – through their efforts – and the efforts of the employees they lead, create a stronger Missouri.
In addition to creating and providing customized programs and webinars, the Center offers additional programs developed by other world class training organizations that include: Achieve Global, Development Dimensions International, the Center for Leadership Studies, FranklinCovey, and others. Together, these programs provide a rich, affordable curriculum from which critical leadership skills can be encouraged.
Come to our training facility, or invite us to your work place to establish your very own "center for learning." Either way, we can strengthen the knowledge and skill of your most valuable resource – your people.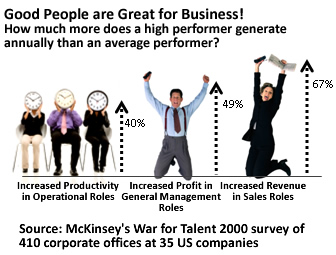 Center for Management and Professional Development
Helps Missouri employers of all sizes and sectors to improve the skills of their supervisors, managers and team leaders as a way to improve their business performance.
Encourages all Missouri businesses and entities to value and realize the benefits that increasing leadership competency through training can provide.
Serves as an affordable resource for Missouri employers to unlock staff potential, increase productivity and improve their bottom line, thus strengthening Missouri's economy.
---
Leadership training prepares current and future supervisors and managers to handle the challenges present in any organization in both good and bad times – things like goal setting and execution, creating and maintaining a culture of trust, decision making, communication and other day-to-day employee challenges that, left unresolved, can potentially derail any forward momentum the business hopes to sustain or achieve.
---
The Center for Management and Professional Development Helps Leaders:
Ensure employees work together when it is important to pull together.
Leverage the performance and productivity of employees to achieve cost-effective and better services for customers.
Maintain their employer's competitive edge, while helping to develop and retain their workforce.
Achieve higher morale and a renewed commitment to quality in the products and services Missouri businesses and local government provide.